Japan Recommended Products
Sheiseido Perfect Whip
This cleanser creates soft and rich foam which acts as a "cushion" to protect the skin from harsh cleansing motion. Meanwhile, it penetrates into the pores to clean impurities and excess sebum. Skin becomes clean, soft and hydrated.For all skin type (except ultra-sensitive skin)
DHC Lip Balm 
This conditioning lip balm provides long lasting moisture with a blend of skin softening botanicals. Fights vertical lines with vitamin E. Aloe soothes and olive oil neutralizes free radicals. Can be worn under lipstick to prime or over for added gloss.
DHC Deep Cleansing
Unique water soluble formula rinses thoroughly. Rich in vitamins and antioxidants. In a clinical study 92 percent of participants agreed Deep Cleansing Oil worked better than a leading cleanser at removing complexion makeup. Nourishes and hydrates for younger looking skin.
Rosette Cleansing paste
All Rosette Cleansing Paste Are Free From Fragrance, Color And Mineral Oil. It Can Produce Thick Rich Lather To Wash Away Old Melanin And Dead Skin Cells. Suitable For All Skin Types, And Great For Even Delicate Skin.  It Cleanses In A Very Comfortable Way Without Drying The Face. Also The Rose Fruit Extract Helps Tighten Skin.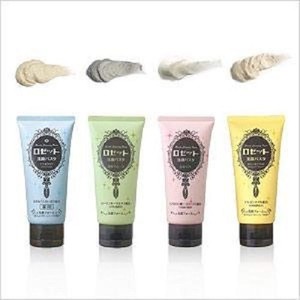 Mote Liner
It is a liquid eyeliner to keep your makeup beautiful for long time. Its smooth and fine brush allows to get the perfect winged eyeliner or flick for their cat eye. It stands up to tears, sweat, water, and oily skin.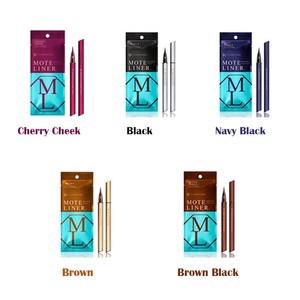 Lululun Mask Pack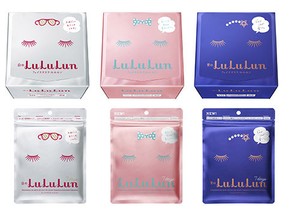 Kose Emulsion
Contains Vitamin C to reduce melanin production & prevent inflammation. Blended with Herbal Extracts. Skin appears suppler, sleeker, more radiant & even-toned.
Sana Nameraka Honpo
Penetrates deep down into the pores to help rejuvenate and lock in the moisture It helps to seal in the moisture with rich masking effect Act like a rich mask effect during you are asleep Non-fragrant, no color added, non-oil based 1.8 fl oz. (50 g)
Biore UV Sunscreen
Super Water Proof (can stand up to 80 mins in water) that can be easily washed off with regular soap and make up remover. Water capsules that spreads smoothly on skin with moisturizing ingredients (hyaluronic acid + royal jelly extract + citrus mix) Allergy tested (Formulated to minimize the risk of allergy)
Kao Megurythm Steam Eye Mask
---
---