Japan Subway Passes
When I first planned my trip to Japan, everyone kept telling me it was a very expensive country. After booking my roundtrip on delta non-stop flight in July 2016, I decided to do research of how much transportation would cost.
IN ORDER TO GET THESE PASSES YOU MUST BE A TOURIST ON VACATION. YOU MUST BRING YOUR PASSPORT TO EVERY LOCATION IN ORDER TO BUY THESE TICKETS
If you are looking to ride the shinkansen or the bullet train, the JR Pass is worth your money. But be warned JR Pass is about $265 for 7 days, $422 for 14 days and $539 for 21 days. If you are traveling throughout Japan on the bullet train, JR Pass is worth the money since bullet train ride one way is about $120. JR Pass are the only ones that have to be ordered about one month in an advance. You buy them online and the documentation and receipt will arrive in the mail about a week before your trip to Japan.
map of where you can go with the JR Pass
includes all JR stations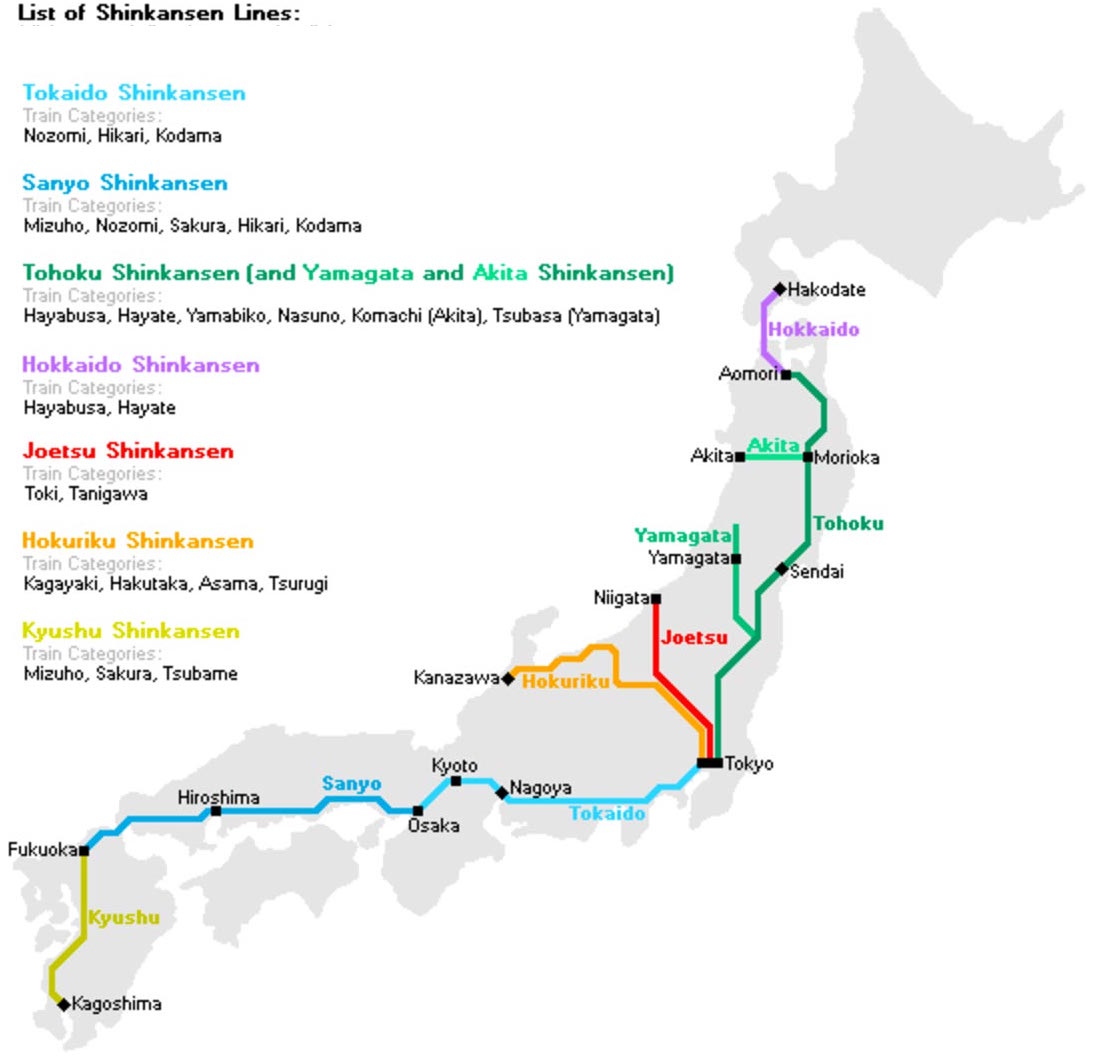 JR also has region passes for a discounted priced but I feel mainly tokyo has JR Stations compared to other cities, the subways are run by other companies.
Subway Passes to use in Japan instead of the JR Pass
Passes to Use 
ex. my own plan of how to use the tourist subway passes
| | | |
| --- | --- | --- |
| June 21 | Osaka Kaiyu Ticket | ¥3,050  |
| June 22 | Osaka Amazing Pass 2 days | ¥3,300 |
| June 23 | Osaka Amazing Pass 2 days | |
| June 24 | Kansai Thru Pass | |
| June 25 | Kansai Thru Pass | ¥5000/3800 |
| June 26 | | |
Osaka Kaiyu Ticket
Discount set of admission tickets to the Osaka Aquarium Kaiyukan, unlimited use of trains and buses in Osaka. Up to 50% discount at 30 tourist sites in Osaka Bay area
Places to buy it: [Sales Location]
Ticket offices at all subway and New Tram stations (click here for a list of all stations including Shin-Osaka, Umeda, Shinsaibashi, Namba, etc.) 
Osaka Visitors' Information Center (Umeda, Namba) 
Kansai Tourist Information Center (KIX (Kansai International Airport Terminal 1, 1F Center), Shinsaibashi, Daimaru Shinsaibashi, Kyoto)
[Price]
Adults (16+): ¥2,550 
Children (7-12): ¥1,300
Osaka Amazing Pass (for Osaka area)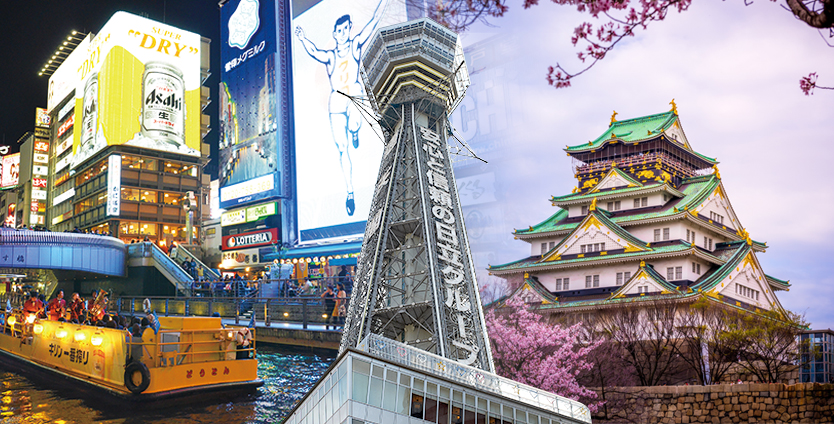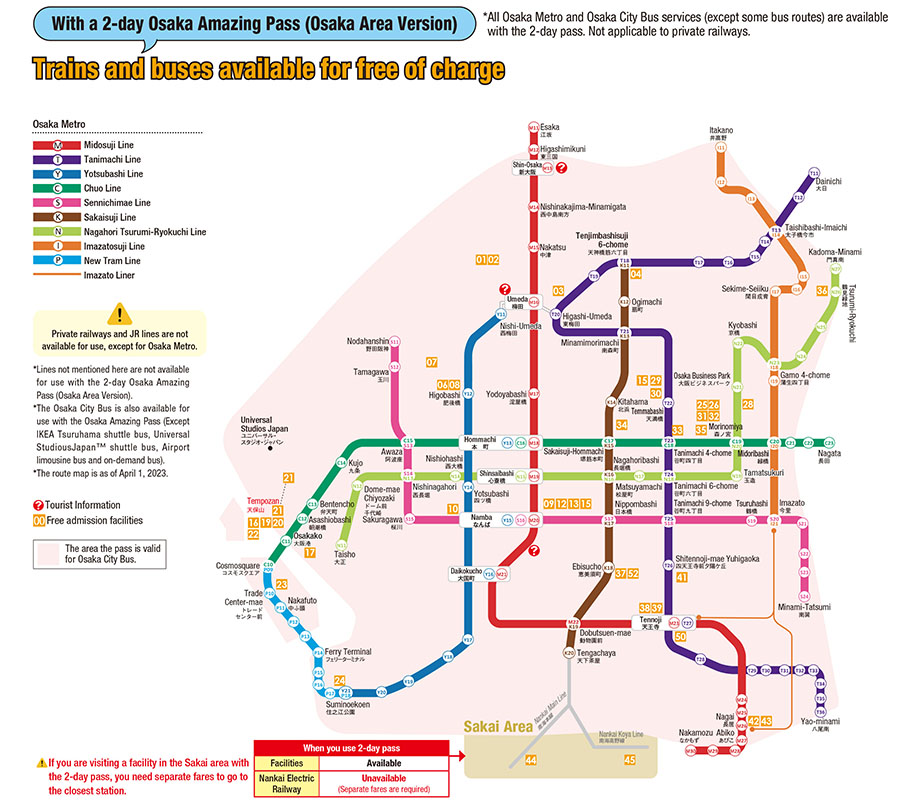 1-day Pass: Osaka city subway, New Tram, bus 
Hankyu: Umeda~Kanzakigawa, Mikuni, Aikawa, Shimo-shinjo~Tenjinbashisuji 6-chome
Kintetsu: Osaka-Namba~Imazato, Osaka-Abenobashi~Yata
Keihan: Yodoyabashi~Sembayashi, Nakanoshima~Temmabashi
Hanshin: Umeda~Amagasaki, Osaka-Namba~Amagasaki
Nankai:Namba~Sakai, Namba~Nakamozu, Shiomibashi~Kishinosato-tamade

2-day Pass:
Osaka city Subway, New Tram, buses only
Price:
1-day Pass: 2,500yen (adults only) 
2-day Pass: 3,300yen (adults only)
Kansai Thru Pass (3800 yen/2 days 5000 yen/3day)
Tokyo Subway Ticket (24-hour, 48-hour, 72-hour)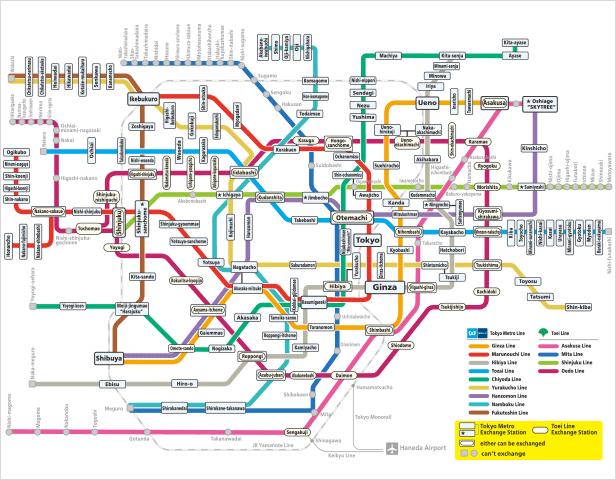 Tokyo Subway 24-hour Ticket – Adult: 800 yen, Child: 400 yen
Tokyo Subway 48-hour Ticket – Adult: 1,200 yen, Child: 600 yen
Tokyo Subway 72-hour Ticket – Adult: 1,500 yen, Child: 750 yen
[Tokyo Subway 24-hour Ticket + Keisei Skyliner Round Trip Ticket (Limited Express)]
Adult: 4,700 yen, Child: 2,350 yen
[Tokyo Subway 48-hour Ticket + Keisei Skyliner Round Trip Ticket (Limited Express)]
Adult: 5,100 yen, Child: 2,550 yen
[Tokyo Subway 72-hour Ticket + Keisei Skyliner Round Trip Ticket (Limited Express)]
Adult: 5,400 yen, Child: 2,700 yen
[Tokyo Subway 24-hour Ticket + Keikyu Line One-Way Ticket]
Adult: 1,200 yen, Child: 600 yen
[Tokyo Subway 48-hour Ticket + Keikyu Line One-Way Ticket]
Adult: 1,600 yen, Child: 800 yen
[Tokyo Subway 72-hour Ticket + Keikyu Line One-Way Ticket]
Adult: 1,900 yen, Child: 950 yen
[Tokyo Subway 24-hour Ticket + Keikyu Line Return Ticket]
Adult: 1,500 yen, Child: 750 yen
[Tokyo Subway 48-hour Ticket + Keikyu Line Return Ticket]
Adult: 1,900 yen, Child: 950 yen
[Tokyo Subway 72-hour Ticket + Keikyu Line Return Ticket]
Adult: 2,200 yen, Child: 1,100 yen
---
---